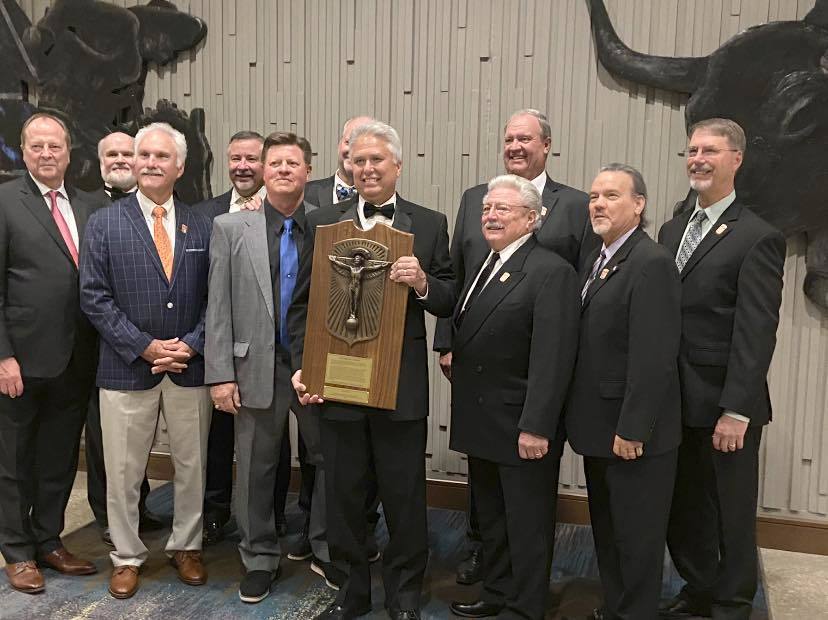 This past weekend Dr. Benton was awarded the Keeler Plaque Award. Established in 1934 by Dr. Clyde Keeler, the Keeler Plaque is TCA's most prestigious award honoring the chiropractor of the year in Texas.
The award is given to an individual who displays having promoted chiropractic advancement in at least one of the three years immediately proceeding the year in which the award is to be presented. Research, public relations, school participation, promotion or support are all considered in the advancement of the chiropractic profession. Other criteria to be considered includes civic, church or community involvement, either individually or within organizations or groups; and service in local, state or national chiropractic organizations, chiropractic boards, and chiropractic college boards.
Dr. Benton has previous won the Young Chiropractor of the Year Award, Presidents Award, Board of Directors Award. H Ford Johnson Memorial Award, and the P. A. Willmon Award from the Texas Chiropractic Association.
Dr. Benton has been in practice for 35 years now and has been in Lampasas, Texas since 1988 serving the city and the surrounding communities.